CB News
Indore (Madhya Pradesh): A BBA student from Rajasthan allegedly committed suicide by hanging from the ceiling in her college hostel in Bhanwarkuan area on Saturday. He left behind a suicide note, but did not mention the reason why he took such an extreme step, nor did he blame anyone.
Bhanwarkuan police station in-charge Shashikant Chourasia said the deceased was identified as Priya Biswas (20), a resident of Jhalawar. At around 7.30 pm, they received information about the incident and reached the spot and sent the body for autopsy. His parents were informed by the police.
In another incident, a youth ended his life by hanging from the ceiling at his place in Swarnbagh Colony on Friday afternoon. Her father is said to have scolded her after she ordered a food parcel from a hotel.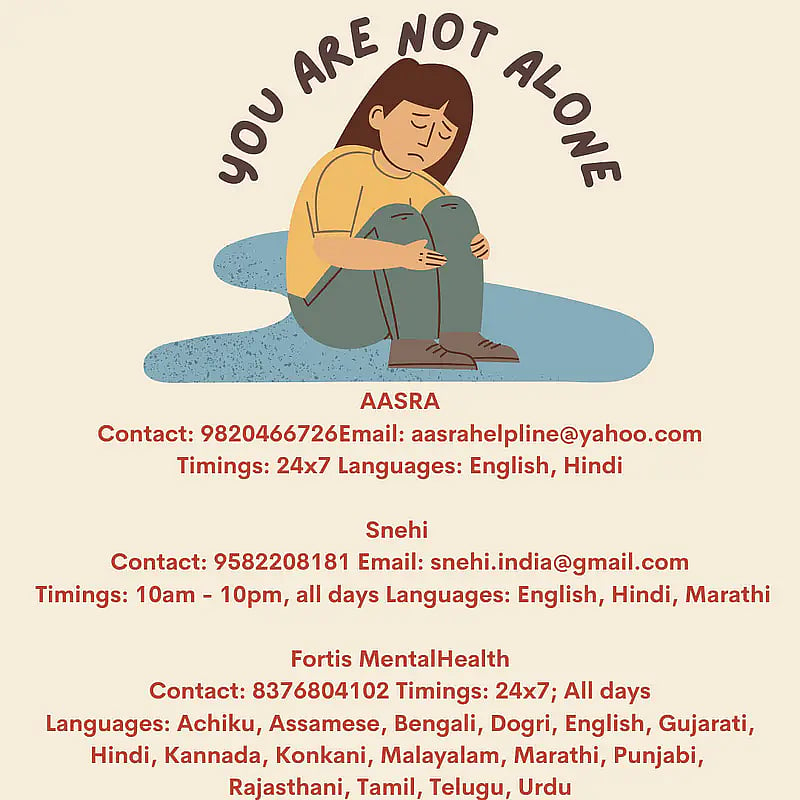 If you or someone you know is struggling with suicidal thoughts, seek help here: | Mental health hotlines
According to the police, Rohit Kotwal (21), a resident of Swarnbagh Colony was found hanging by one of his relatives and was taken to the hospital but could not be saved. Rohit was working somewhere in the city. His father said that Rohit had ordered a food parcel from a hotel, so he was scolded because he had already prepared food at home. After that he went into the kitchen and hung himself from the ceiling. The police take statements from their relatives.
..