CB News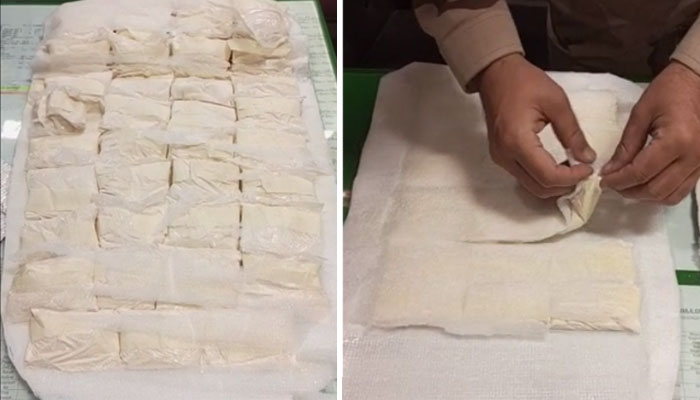 An attempt to smuggle heroin into Saudi Arabia from Karachi airport was foiled.
The anti-narcotics force recovered heroin worth over Rs 4 crore from the luggage of a passenger arriving from Karachi to Jeddah during an operation at the Jinnah International Airport in Karachi.
According to airport sources, the passenger Akhtar Khan had cleverly hidden heroin in his carry-on bag, he was going to Jeddah on flight ER 812 of the private jet.
Sources said that during the search of the passenger's luggage, 3 kg of high grade heroin was recovered.
According to anti-narcotics sources, the passenger Akhtar Jahan belongs to Mardan district of Khyber Pakhtunkhwa, the passenger was arrested along with the drug and investigation has been started.
..