CB News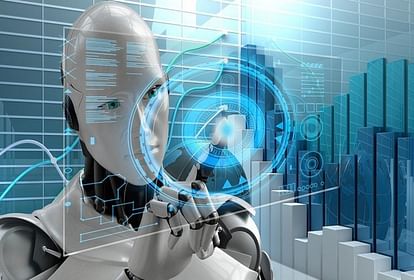 artificial intelligence
Photo: becominghuman
expansion
Even after reaching the highest level of human mind and consciousness, when some questions remain unanswered, there arises the eagerness to get the company of God because, God is the one who knows everything. Our eagerness to know all this is the reason for the rise of religion with today's definitions.
In this booming era of machine learning, neural network and artificial intelligence, i.e. artificial intelligence, the signs of the rise of the new God and religion are visible. This religion will be such, in which two-way communication with God is possible every day, at every moment. Obviously, for those who believe, there will only be that religion, which God will say. There are many people who have started treating AI as God. For these people, AI-derived data is religion. Neil MacArthur, director of the Center for Professional and Applied Ethics at the University of Manitoba, says that in a few years, or maybe a few months, as better AI emerges, a community will emerge that believes AI is the supreme power that everyone can. control is known.
You long to know God directly
The new generation of AI-powered chatbots, trained using comprehensive linguistic models, has surprised its early adopters. In fact, there are millions of people who seek the deep secrets and meaning of religion and life from different sources. For many people on the path to enlightenment, the answers they receive from AI can lead them to surprising conclusions, as if they had a direct encounter with God.
,.