Device ready to teach a lesson to noisy neighbors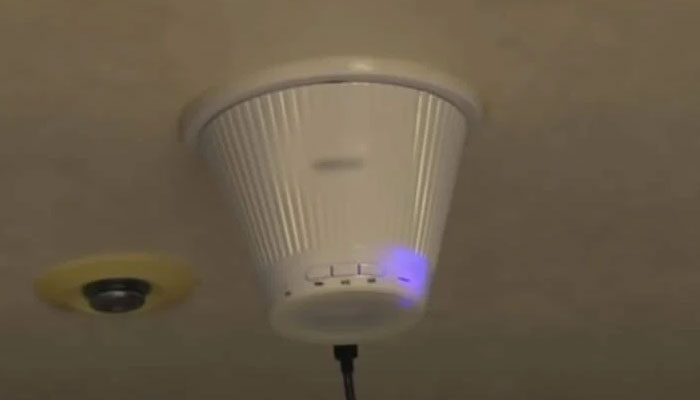 A unique device has been developed to teach a lesson to the neighbors who refuse to be noisy and stay calm.
If neighbors start making noise unnecessarily, it affects your home and not only that, but it also affects your peace of mind, however, you can only request not to make noise.
There are some neighbors who obey but those who do not obey and continue to harass other neighbors, now a tool has been developed to control their intellect.
Known in South Korea as the 'Roving Sound Speaker', the device is expensive but very useful, and is being sold online under a number of names, but with only one purpose in mind.
This sound device is used against neighbors who live upstairs or downstairs next to you or in the case of an apartment.
This device, mounted on a wall or ceiling, produces an annoying sound that not only makes your neighbors see the stars during the day but also forces them to obey you.
You may be busy with your household chores, but this device will keep doing its work for you.
Authorities say it is not illegal to install the sound system at home, but other methods should be used to resolve disputes, as it could escalate the fighting.
..