Patna | Under the joint auspices of Experiment in International Living, Patna Center and Youth Hostel Association of India, Patliputra Unit (Bihar), a seminar on the importance of family in today's environment was organized at Bankipur Club, Patna on International Family Day.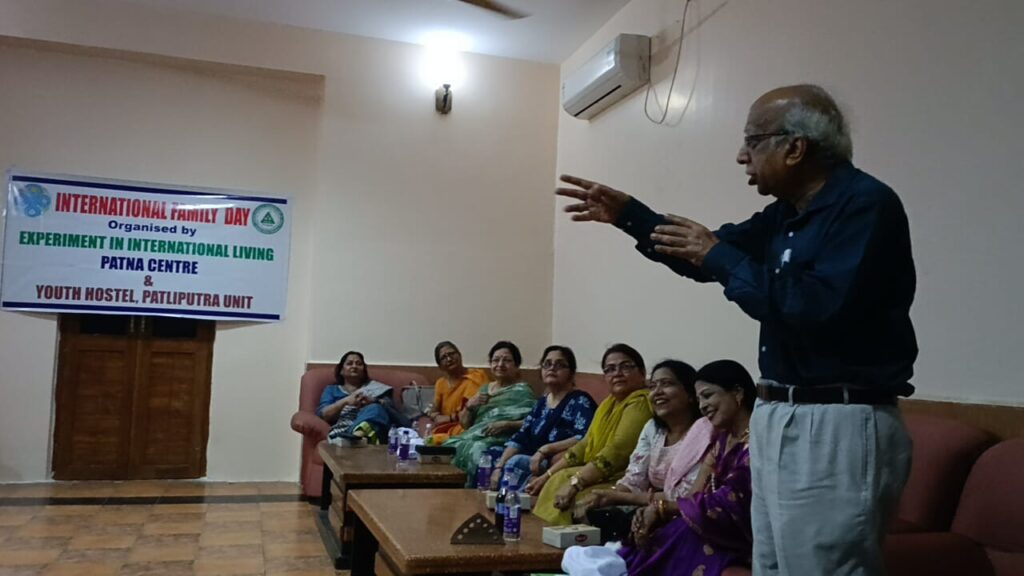 In this, RC Malhotra, Chairman, Community of Experiment in International Living, Patna Center and Vice President Neelam Chhabra, Secretary Pushpam Jha, Former Chairman Dr. TR Gandhi, Former IAS, Anand Vardhan Sinha, Arun Kumar, SK Malhotra, Shri Ram State President of Chhabra Association and Youth Hostels Mohan Kumar, Vice President Sudhir Madhukar, Dr. Namrata Anand, Rajesh Kumar, Pooja Ritu Raj of Pramod Dutt Patliputra unit have realized together that there is no greater wealth than family.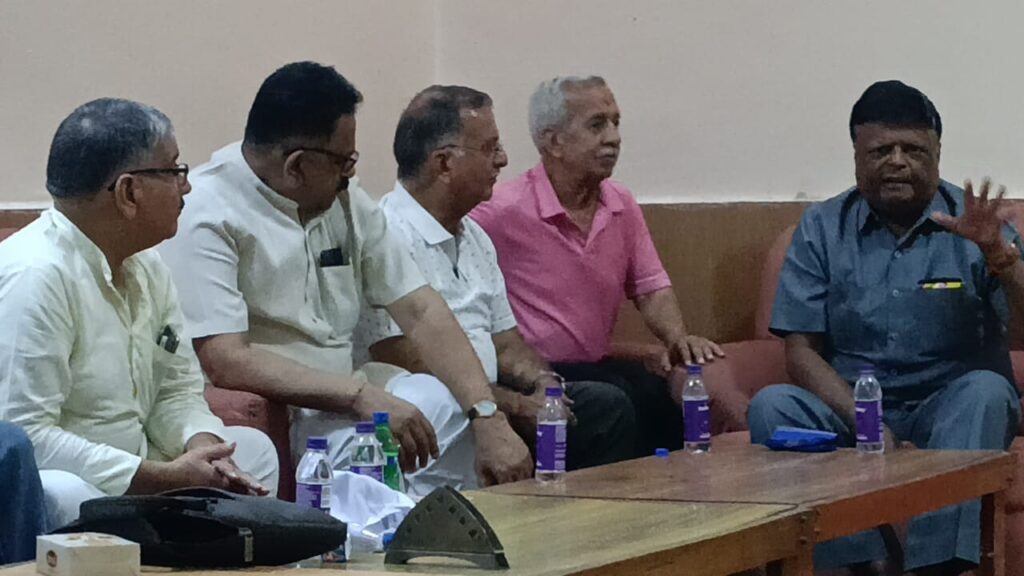 There is no counselor greater than father, world greater than mother's lap, partner better than brother, benefactor greater than sister, so it is hard to imagine life without family. People make a family, a family makes a nation, and a nation makes the world. Every person learns good and bad traits from family. A good family plays the roles of children.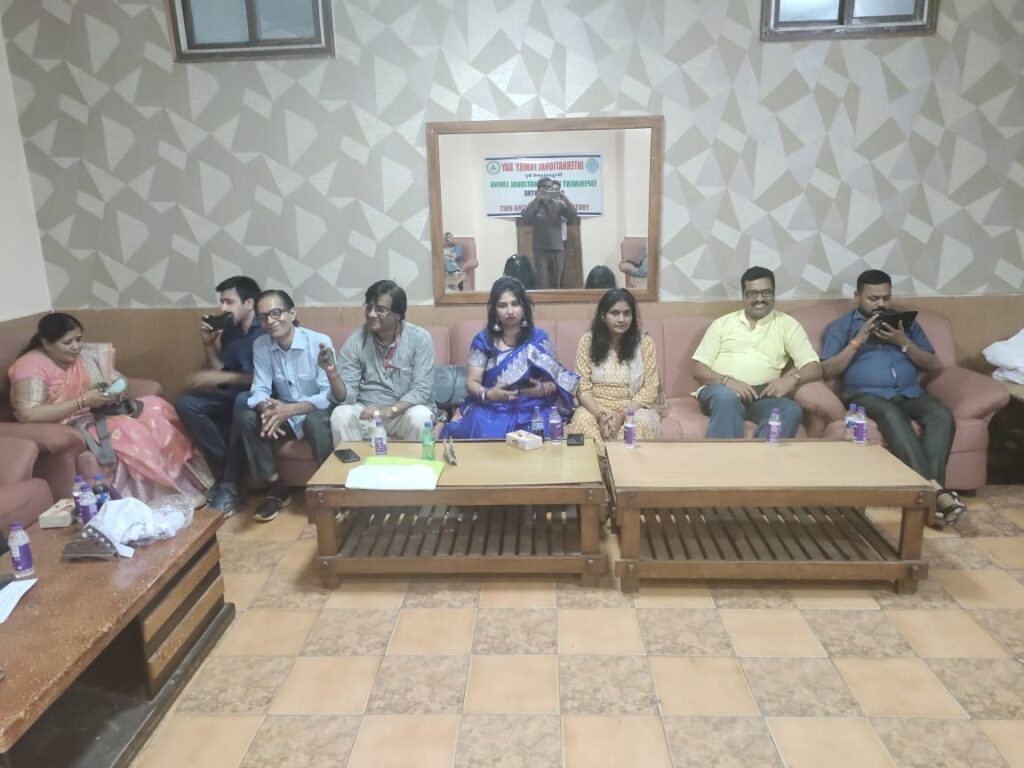 The concept of joint family has existed in India since ancient times. Due to the dominance of the elderly due to joint capital, residence and joint responsibility, an atmosphere of discipline and respect always prevails in the family. But due to rapid industrialization, urbanization, modernization and liberalization in the changing times, the tradition of joint family has started to collapse. In fact, joint families are beginning to break up.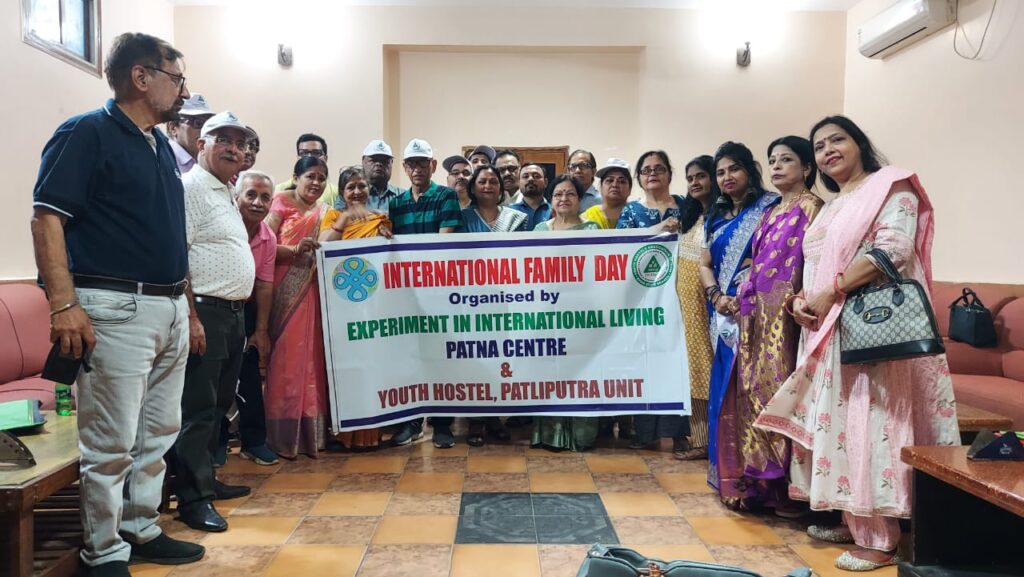 The lifestyle of joint family culture, the lifestyle of single families, hijacked the childhood of children playing on their grandparents' laps and listening to lullabies and made them addicted to mobile phones. Due to consumerist culture, immaturity, personal aspiration, selfish thoughts, personal selfishness, greedy mentality, mutual alienation and lack of harmony, the joint family culture has disintegrated.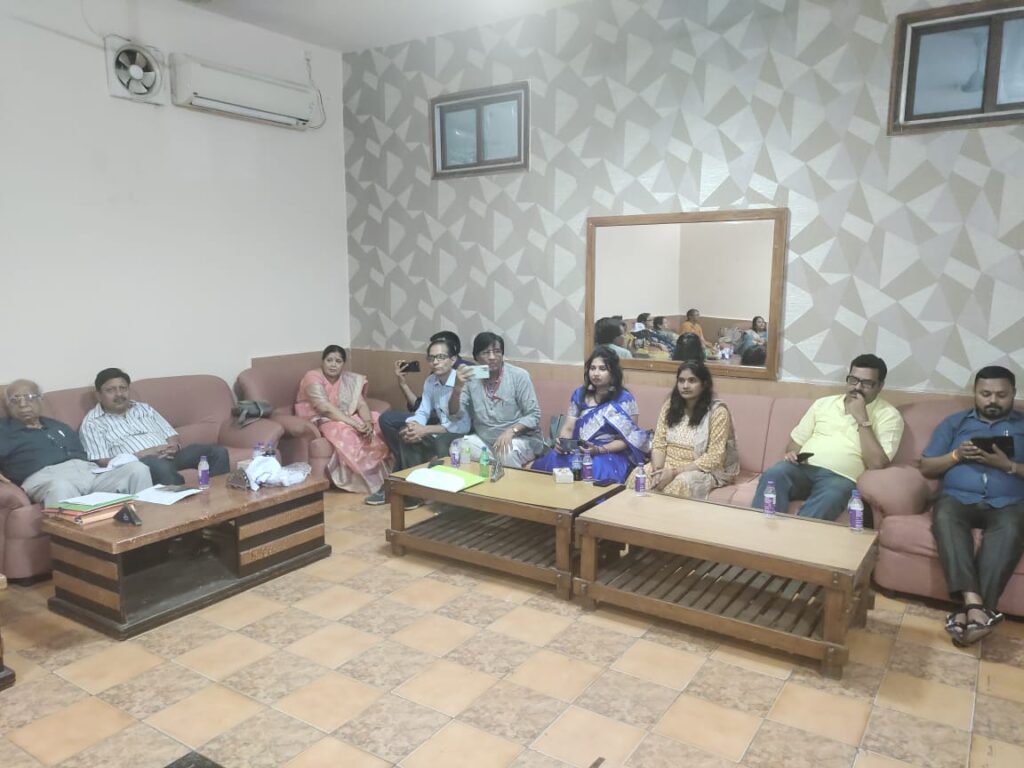 Alok Takyar, Rajeev Kumar, Raj Kumar, Rajesh Kumar, Rashmi Sinha, Beena Chawla, Vandana Gandhi, Kamlesh Malhotra, Ashok Nagabanshi from Youth Hotels, Ishaan Dutt etc. were present on this occasion. from Experiment in International Living. The program is coordinated by RC Malhotra, Community Chair, Experiment in International Living, Patna Centre.