CB News
Ranchi : Nagpuri movie "Karma Dharma" released yesterday i.e. on 24th July on Shiva Music YouTube channel. A conspiracy is being hatched to digitally flop this film. This was confirmed by the company when the video was not found in search of the restricted mod on YouTube. When restricted mode is on, such videos cannot be searched in the search. Which falls under the category of adult videos. While there are no porn scenes in this movie.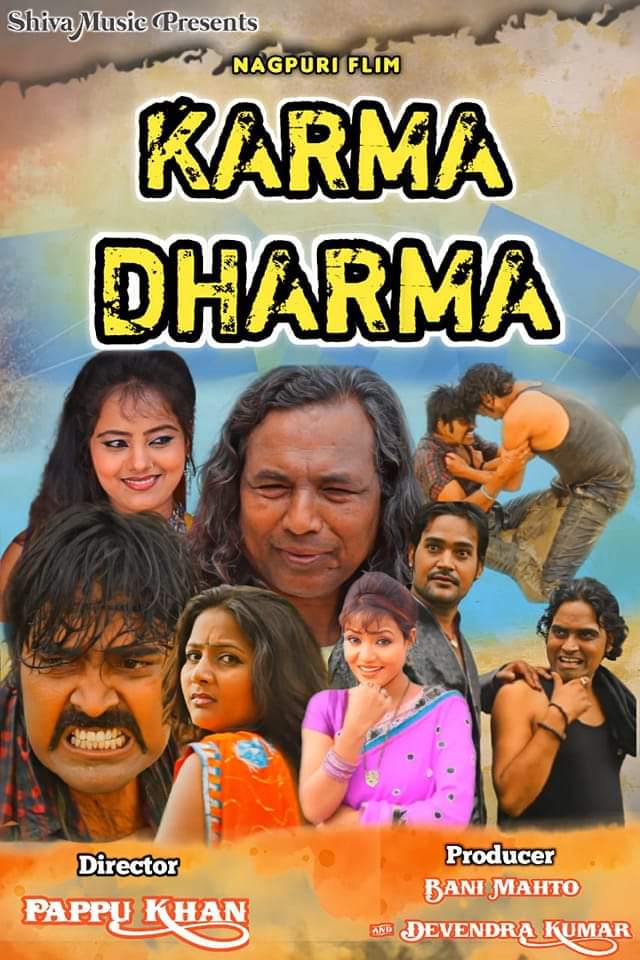 Let us tell you that this film is completely social and family entertainer. From this it can be inferred that this video must have been flagged and reported many times. Due to which such problem is arising. The company was informed about this by the team that made this film. When Pappu Khan, the main director of the film, found such a problem, he immediately informed the company about this. Responding to which the company was told that Shiva Music has always been active regarding Nagpuri films.
At the same time, there are some people in Jharkhand who do not have good thinking towards each other. As a result of which people want to do bad to each other. In such a situation, how will the film industry develop here? As long as people do not work with each other, they will not leave the idea of ​​harming each other. Till then the film industry cannot develop here. The entire team and company representatives of the film are very much affected by this type of incident. are sad.
Because in a few days this film is getting good views and the views on this video are increasing in thousands every day. From which it can be estimated that in the next few days this film can have millions of views and in a few months this film can also get many million views. Due to which the chances of the film becoming a superhit are high.
However, the company is engaged in fixing the problem and is trying to solve this problem as soon as possible by contacting YouTube. Soon the problem coming in this video will be fixed. So that it is easy for everyone to watch this movie and easily available on YouTube. This movie has popular actors like Dinesh Deva, Kailash Jackson, Monu Raj, Varsha Ritu, Shivani, Poonam Singh, Nagpuri Jhumar Samrat Padmashree Mukund Nayak. , Devdas Vishwakarma and others. The song music of the film is very melodious and melodious. Pawan Roy, Pankaj Roy, Manoj Jharkhandi, Jyoti Sahu, Suman Gupta have given their voices. At the same time, the songs of the film have been written by Raj Roy, Jyoti Sahu, Sarita and Manoj Jharkhandi. The film is directed by Pappu Khan, Produced by Bani Mahto and Devendra Kumar, music by Bunty Studio.
.