CB News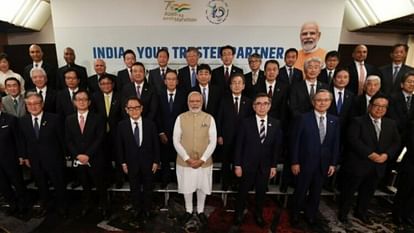 Prime Minister Modi. (file photo)
– Photo: Social Networks
expansion
The popularity of Prime Minister Modi in India is not hidden from anyone, but you will be surprised to know that Prime Minister Modi is also very popular in the neighboring country China. In fact, a Chinese journalist Mu Chunshan has written an article in The Diplomat magazine. In this article, Mu Chunshan has claimed that the Indian Prime Minister is very popular among Chinese social media users. Mu Chunshan is known for analyzing China's social media, especially Sina Weibo (a Chinese Twitter-like platform). Based on his analysis, the Chinese journalist said that most Chinese users believe that under the leadership of Prime Minister Modi, India is balancing among the big countries of the world.
Nickname given to Prime Minister Modi
According to the article, Chinese social media users have also given Prime Minister Modi a name. Chinese social media users have referred to Prime Minister Modi as "Modi Laoxian", meaning "Modi the Immortal". In China, Laosian is said to be an old and immortal person who has wonderful powers. Chinese users believe that Narendra Modi is different from other world leaders. Users in China are quite impressed with PM Modi's dress and look. At the same time, their policies are also seen as different from the East Indian leaders. Mu Chunshan writes that it is clear that Prime Minister Modi has influence over the Chinese people.
read this too- Shree Anna: Prime Minister Modi inaugurated the Global Millets Conference, he said this
The Modi government's foreign policy is also affected
Chinese social media users believe that India also has good relations with other major countries in the world. For example, India has good relations with both Russia and America. Chinese citizens appreciate India's good relations with all countries.
The popularity of PM Modi in China can be gauged by the fact that PM Modi also created an account on China's social media platform Sina Weibo in 2015. Where his followers numbered around 2.44 lakhs, but when India banned 59 Chinese apps after the skirmish between Indian and Chinese soldiers, PM Modi closed his Sino Weibo account in July 2020. It was.
Chinese citizens consider the comparison of Pakistan with India incorrect
In his article, Mu Chunshan wrote that Chinese users believe that China is trying to pit Pakistan against India, but this is far from the truth because there is a big difference between India and Pakistan and this difference increases Because the economy of Pakistan is going through a bad phase. Chinese users believe that India's popularity is increasing in western countries. Also, as India has balanced between Russia and America during the Ukraine crisis, the Chinese people are also impressed by PM Modi's leadership.
The special thing is that Chinese users do not like India's growing proximity to America, but they also believe that the relationship between India and China should be strong. Bilateral trade between India and China is $115 billion annually, while with Pakistan it is only $30 billion annually.
,.