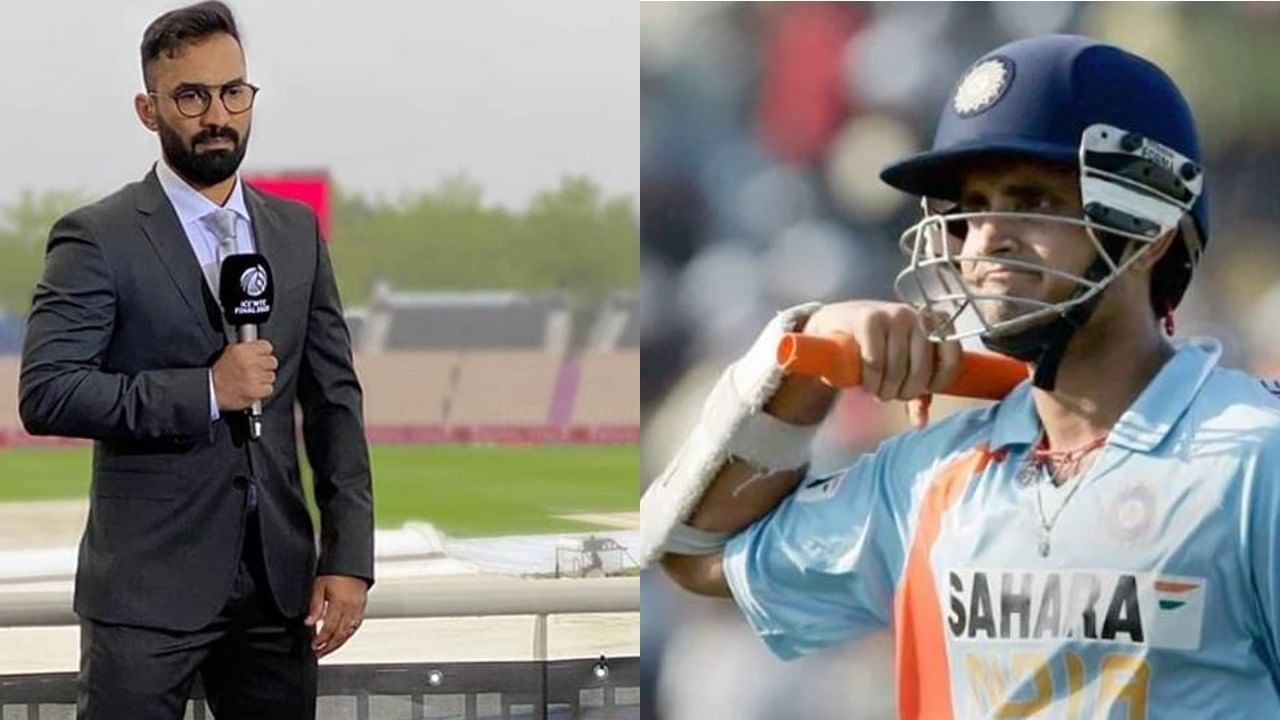 Sourav is angry with Karthik
Image credit source: Twitter
It's about the old days … about the match between India and Pakistan in the 2004 Champions Trophy. What happened between captain Sourav Ganguly and newcomer Dinesh Karthik in that high voltage match?
Kolkata: Will be back in the national team after a three-year wait. The return of 36-year-old Dinesh Karthik in the Men in Blue Jersey is no less than a fairy tale. The door is open for a return to the 15th IPL national team. The Royal Challengers Bangalore jersey lit up with the 'old' Karthik bat in the Millionaire League. His collection is 330 runs. 183 Strike Rate. The result of this performance was his return to the national team against South Africa after three years. Taking advantage of this opportunity, he scored his first half century in the T20 format after 16 years. It should come as no surprise that DK has been named in the squad for the T20 World Cup in Australia later this year.
Much for the present tense. Now let's look back a little bit. The day then captain Sourav Ganguly was angry with young Dinesh Karthik. Salta 2004. Young Dick made his ODI debut against Australia in September of that year. He was also called up to the Champions Trophy team that year. However, he did not get a place in the India-Pakistan high voltage match. It's a shame. The whole world needs to know that the focus is on it. No one has batted before except Rahul Dravid and Ajit Agarkar. India were all out for 200. Captain Sourav Ganguly is using all the weapons he has to divert strong opponents. The incident took place at that time.
While the Indian team was fielding in that match, DK was engaged in carrying water into the ground. During the break, he slipped on the field while fetching water and fell on the captain! Unable to balance due to grass. It was a mountain pressure and in such an incident Saurabh's anger fell on the whole young Karthik. What happened next? In an interview in 2019 after 15 years, the wicket-keeper-batsman spoke about the incident with a smile.
Recalling the incident that day, Karthik said, "Dada was very angry. Kaun Hai Re Ye Pagal cried in Hindi. Where is he? Who is this madman in Bengali? Where did it come from? The whole incident took place in front of Yuvraj Singh. Yuvraj then said what kind of angry words came out of Saurabh's mouth. And the result of the match that day? Everyone knows that. India lost by 3 wickets at the hands of a long-time rival.
..