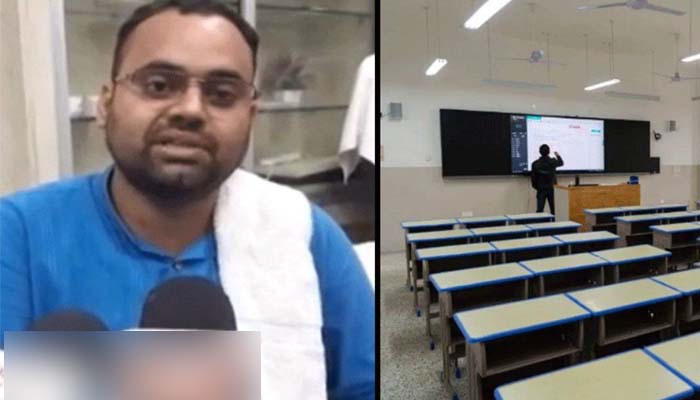 An assistant professor from Muzaffarpur, Bihar, India, has returned his 33-month salary to the college.
According to Indian media reports, Lal Kumar is an assistant professor of Hindi at the college who returned his three-year salary of Rs 2.3 million, saying that no student had taken his class for two years.
Speaking to media, Lal Kumar said that his conscience did not allow him to accept the salary for which he was hired without teaching the students. Even during online classes, my class would take a handful of students. Were
"If I take a salary without teaching for five years, it will be an academic death for me. I listened to my inner voice and decided to return my two years and nine months salary to the university," he added. ۔
It was reported that the professor returned Rs. 23 lakh, 82 thousand 228 to the registrar of the university.
However, while LK Kumar's action was praised by the college's registrar RK Thackeray, the college's principal Manoj Kumar said it was just a ploy to transfer to the postgraduate department.
When asked about the refund of Lal Kumar's salary, the principal said that the world was affected by the Corona virus epidemic just a few months after Lal Kumar joined the college and since then the college has been conducting online classes but The children did not come to class.
..