CB News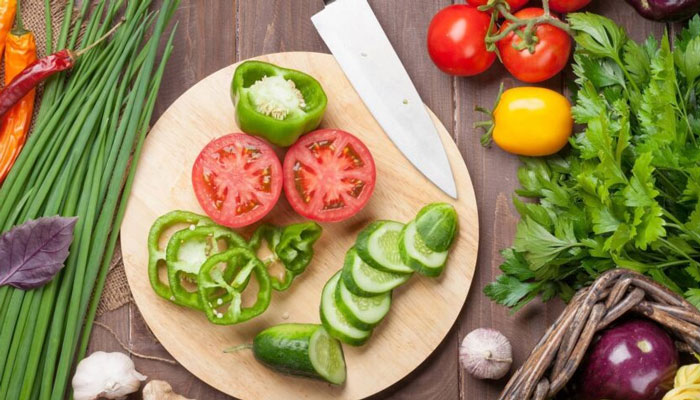 From a culinary point of view, the difference that people see between fruits and vegetables is that fruits are usually sweet while vegetables are not.

But the botanical description that differentiates between fruits and vegetables is different.
According to the principles of botany, a fruit is defined as the soft pulp produced by the flower of a plant that contains the plant's seed, called a fruit, and technically a tomato meets that definition, unlike a plant. eaten apart from the fruit is called a vegetable.
So learn about vegetables that are technically fruits but we eat them as vegetables.
olive
Olives contain pits and are a fruit, not a vegetable.
Corn
Corn is also technically a fruit.
cucumbers
Cucumbers are also not a vegetable but a fruit. Cucumbers are the fruit of a plant that belongs to the family of fruit plants such as watermelons and melons.
Ghia Tori
It's also not technically a vegetable but a fruit.
Pumpkin or sweet pumpkin
If you have been eating it as a vegetable until today, you know that according to the principles of botany it is a fruit.
Okra
Yes, this seed-rich vegetable is essentially a fruit.
eggplant
By the way, eggplant is part of the potato plant family, but eggplant contains seeds and grows like the plant's flowers, so it's technically not a vegetable but a fruit.
chiles
All types of chilies, whether green, bell peppers, or otherwise, are technically fruits.
tomato
There has been a long debate about whether tomatoes are a fruit or a vegetable.
Even in 1893, the US Supreme Court declared it a vegetable in one case, but when botanists ask, they say it is a fruit that people consider a vegetable.
Bitter gourd
If you don't like eating this vegetable, maybe eat it knowing that it's technically a fruit.
Peas and green beans
Peas and beans are also not technically vegetables but fruits.
..