CB News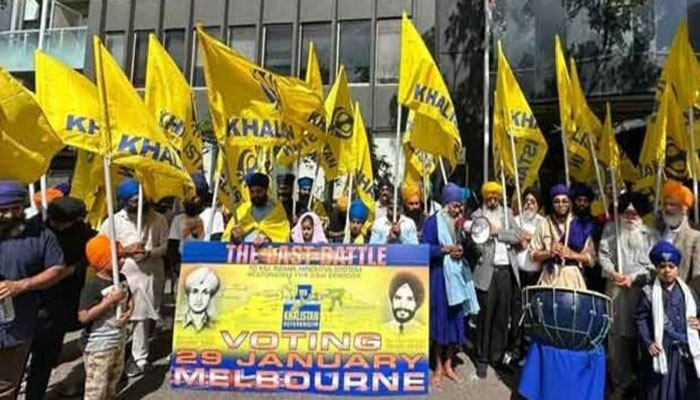 Today, a referendum in favor of Khalistan will be held in the city of Melbourne, Australia, organized by the organization Sikhs for Justice, and the Sikh community will express their opinion in the referendum.

Sikh leaders say the purpose of the Khalistan referendum is to get the UN to approve the demand for an independent Khalistan.
On the other hand, posters and banners placed in favor of the Khalistan referendum were pulled down in the city of Melbourne, Australia.
Gurpatwand Singh Pannu, general secretary of the Sikh Organization for Justice, said that the vandalism in Melbourne has nothing to do with the Khalistan referendum, the Sikh community is expressing its opinion in the Khalistan referendum.
..