CB News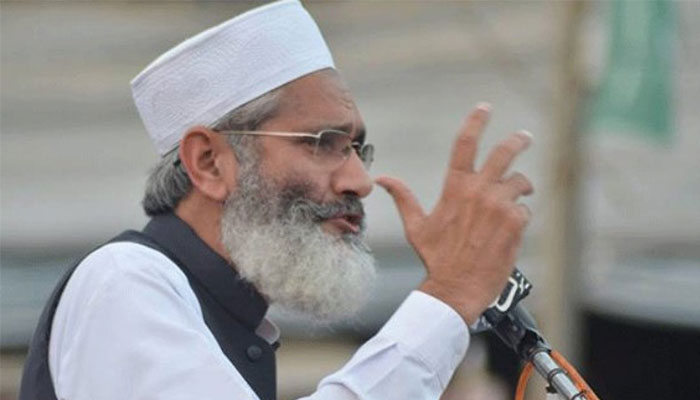 Amir Jamaat-e-Islami Siraj-ul-Haq has said that thieves of flour, petrol and sugar say they are voting for us.

Addressing the workers of Bahawalpur, Sirajul Haq said that due to the slavery of the IMF, World Bank and the United States, our economy was destroyed. The end result of 75 years is that 80 million Pakistanis suffer from poverty, except for 20 million. Children are deprived of education.
Sirajul Haque said that if justice is not done today, People's Party, Muslim League and Tehreek-e-Insaf are responsible, these three parties destroyed Pakistan, today Pakistan is going to fail politically, economically and morally.
He said that since 14 years there is a People's Party government in Sindh but there was no progress, corruption increased during the rule of Tehreek-e-Insaf in Khyber Pakhtunkhwa.
..