CB News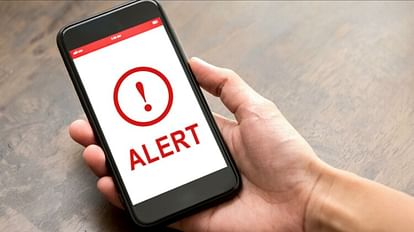 alert
– Photo: Social networks (indicative)
expansion
The UK government announced on Sunday that it will trial a new public warning system next month, which will send siren-like alerts to mobile phone users across the country. That is, if there is any fatal weather event or disaster in the country, an alert will arrive on the mobile phone.
Next month, the alert will be tested across the UK on the evening of April 23, with people receiving a test message on their mobile phones. The government said the new emergency alert would be used sparingly. It will only be sent when there is a threat of immediate risk to people's lives. Therefore, people may not receive alerts for months or even years.
Although the terrorist attack alert has not yet been added, terrorist incidents may also be added to the list over time. Cabinet Office minister Oliver Dowden said: "We are carrying out this new test to strengthen the warning system to deal with threats ranging from floods to bushfires."
"It will revolutionize our ability to alert and inform people who will be in immediate danger," he said. This will help us keep people safe. "We've seen in the United States and elsewhere that the vibration of a phone can save lives," he said.
The emergency alert system, powered by mobile streaming technology, is set to transform the UK's ability to warn and inform, the Cabinet Office said.
,.