CB News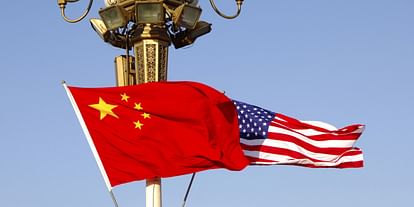 USA vs China
– Photo: Agency (File photo)
expansion
The trade war launched by the US against China in 2018 has proven to be self-defeating. The then-Donald Trump administration imposed additional tariffs on $300 billion worth of goods imported from China. The goal was to reduce the market for Chinese products in America. But now America's International Trade Commission (USIC) has confirmed fears raised in many quarters that the real damage caused by this move was to American consumers.
Members of the US Congress (Parliament) are included in the Commerce Commission. In these, members of both parties – Democrat and Republican – are represented. The commission has described the trade war as "self-inflicted harm". The USIC studied the consequences of the trade war between the US and China on the US economy. In its report prepared later, the commission has said that due to the decision of the Trump administration, the prices of most things imported from China increased. They include computer equipment, semiconductors, furniture and audio and video equipment. By 2021, the cost of these things had increased by 25 percent.
Nick Maro, an expert at the Economist Intelligence Unit attached to the British magazine The Economist, told the South China Morning Post newspaper: the tariffs imposed in the US have not forced China to change its economic model. Nor has it removed many obstacles in the way of entrepreneurs doing business with China. He said: "If we've seen anything happen, it's that China has put more force on these policies."
According to experts, the result of the tariffs imposed on Chinese products has definitely been that multinational companies have started to connect their supply chains with different sources. Above all, he has given preference to Vietnam and Malaysia. But the objectives for which America had taken this step have not been fulfilled. According to the data, in 2017, the US imported $311 billion in items that were subject to tariffs. By 2021, that import was down to $265 billion. But due to this there was a scarcity of things in the market and its result came in the form of inflation.
Jayant Menon, a senior fellow at the ISEAS-Yusuf Ishaq Institute in Singapore, told the South China Morning Post: "The real impact of the US tariffs was neither on importers nor on exporters." Rather it affected the people who are buyers of these things.
USITC Commissioner Jason Cairns has said a chapter on "Further Perspectives" has been included in the commission's report. He said: "From the views expressed there, a picture emerges that the Trump administration's steps have failed to change China's 'unfair trade practice'. But it only mentions the short-term effects of this step.Furthermore, this report has not said where we have arrived or where we are going.
,.